Traditional & matching of existing styles such as Victorian, Art Deco, etc.
We can copy and match in existing stained glass in your home or a neighbouring property. We can take an idea you have and realise it for you.
Aside from traditional stained glass, you may have a need for something modern and unusual.
Full design service & advice
From rough pencil sketches to fully realised designs and advice on what you should and should not do.
Triple glazing of existing leaded lights & stained glass
We can take your existing rattling, leaky stained glass then clean, repair and refurbish them before encapsulating into triple glazed units for longevity.
In-situ repairs & full re-build
8 times out of 10, we can repair a cracked leaded light in-situ. We cant quote for this over the phone so please email photos of the broken stained glass to repairs.northernstar@gmail.com so we may assess the level of damage and if the window is repairable in-situ. Sadly, its not always so easy and may need full restoration.
Alternatively, a stained glass window in your home is falling apart and bowing - we can help by re-leading and restoring it back to it's former glory.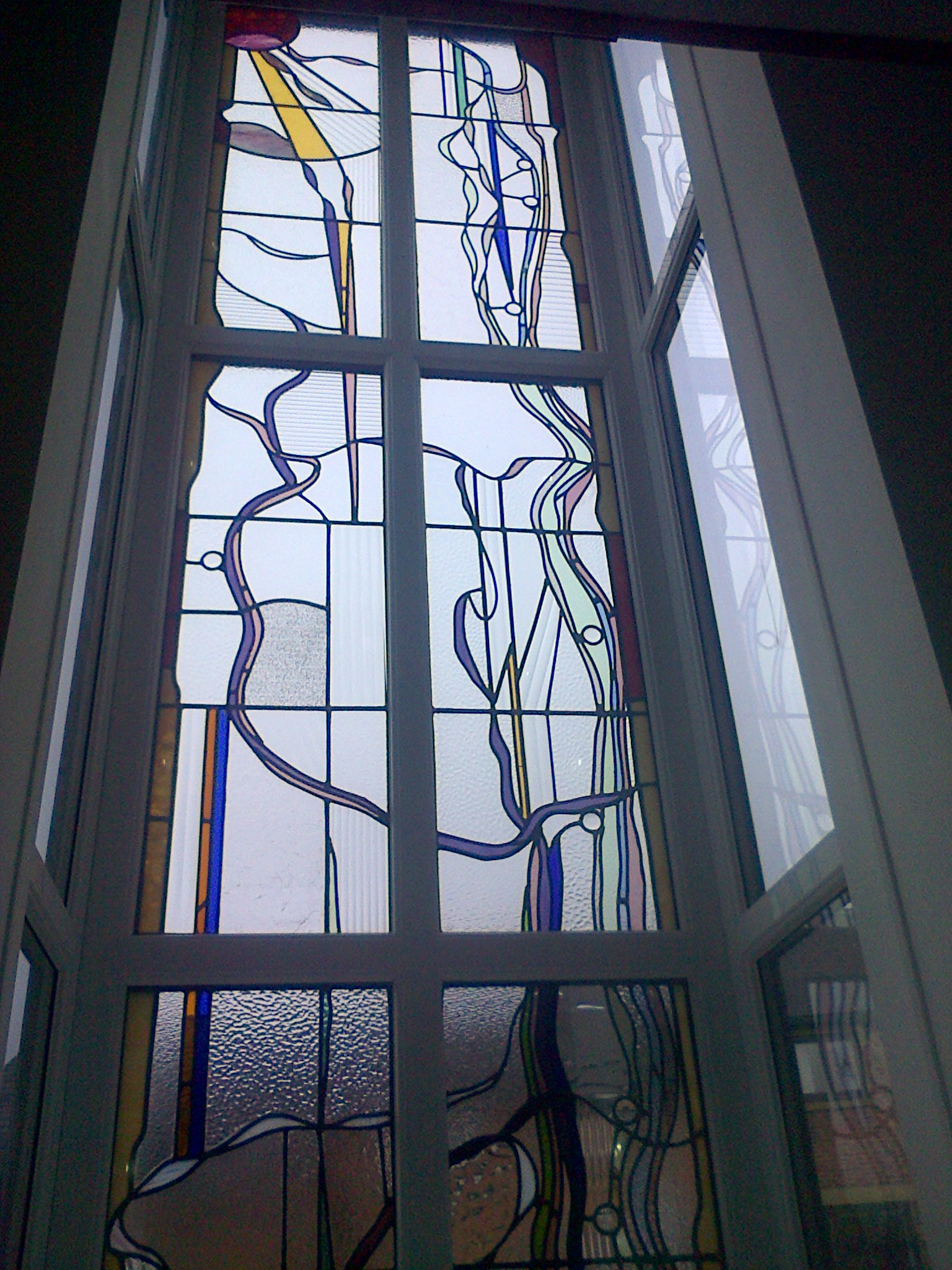 Timber Casement renewal & Sash Window refurbishment
Our joiners have 70 years experience between them and there isn't a problem they cannot put right! We can renew your old, rotting casement or sash windows while retaining the original period frames and our expert joiners can transform your windows while retaining the period charm. Choose from soft or hardwood.
Internal & External doors - Bespoke & Off-the-Shelf
We have a range of reasonably priced off-the-shelf doors and also are able to create a bespoke door to match a period or finish to suit you, all available in a variety of timbers and finishes.
Full glazing & joinery service
We have over 40 years experience within the glazing and double glazing field. From a single pane to a full house of double glazing, we can replace it.
Double glazing & uPVC window replacement
If timber windows are what you need, we can help. However, you might want to retain your stained glass but hope for the low maintenance of uPVC. Again, call or email us now for a quote.